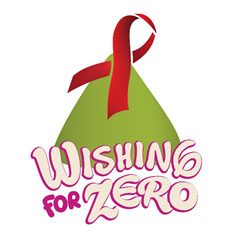 World AIDS Day is held each year on December 1st and is an opportunity for people worldwide to unite in the fight against HIV, show their support for people living with HIV and to commemorate people who have died from AIDS.
For more than 25 years PT Foundation has been working at the frontline in the fight against HIV and AIDS in Malaysia. We believe this fight can be won. Our wish is to get zero new HIV infections in the future: we are wishing for zero! We know this can be done!
PT Foundation is excited to announce its World AIDS Day Red Carnival for 2014!
When: November 29th, 2014
Where: NU Sentral Shopping Mall
    Jalan Travers / Jalan Tun Sambanthan (just behind Sentral Station)
    Kuala Lumpur
We warmly welcome the public for the all-day fun event from 11h00am onwards.
What should you do on World AIDS Day?
World AIDS Day is an opportunity for you to learn the facts about HIV and put your knowledge into action. If you understand how HIV is transmitted, how it can be prevented, and the reality of living with HIV today – you can use this knowledge to take care of your own health and the health of others, and ensure you treat everyone living with HIV fairly, and with respect and understanding.
You can also show your support for people living with HIV on World AIDS Day by wearing a red ribbon, the international symbol of HIV awareness and support. We also welcome donations through our website.
We are looking forward welcoming you in Nu Sentral on November 29th! Together we are Wishing For Zero