I AM YOU: BE A TRANS ALLY is an ongoing educational campaign created to raise awareness regarding the trans community in Malaysia. Ultimately, I AM YOU aims to bridge the gap between the trans* community and the rest of Malaysian society through the promotion of tolerance and acceptance. Prejudice and discrimination are still a daily part of trans lives in Malaysia and are often born out of misinformation and harmful stereotypes. PT Foundation feels that it is important to correct this misinformation in the hope of fostering great understanding and promoting tolerance and acceptance towards the trans community. In response we have taken part in the creation of a series of campaign videos and the creation of educational resources and info packs for distribution around Malaysia.
For more information on the I AM YOU: BE A TRANS ALLY campaign be sure to like the campaign on facebook – Click Here
Video Series
Educational Materials
The campaign has been active in making vibrant and accessible educational materials to promote trans acceptance and awareness of trans issues.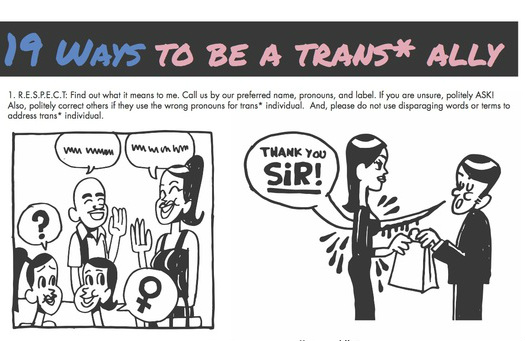 For more information on the I AM YOU: BE A TRANS ALLY campaign be sure to like the campaign on facebook –  Click Here