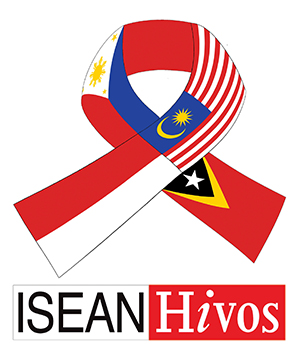 WHO WE ARE
Men-who-have-Sex-with-Men (MSM) and Transgender (TG) are just two of the communities in Malaysia considered to be most at-risk populations. They are vulnerable to contracting HIV because of various factors such as lifestyle and the impact of stigma and discrimination on their lives. Moreover, they tend to shy away in seeking for medical help whenever they are sick, specifically if they have symptoms of sexually transmitted infections (STIs), due to the discrimination against their gender identity and the stigma attached to People Living with HIV (PLHIV).
ISEAN Hivos Programme (IHP) exists to help MSM and TG have a better quality of life. It is committed to strengthening the MSM and TG communities to enable them to have better access to health services and empower them to have equal opportunities and be effective partners in health services delivery.
IHP is a regional grant funded by the Global Fund to Fight AIDS, Tuberculosis and Malaria (GFATM), an international financing institution that invests the world's money to save lives (www.theglobalfund.org). It is a community systems' strengthening programme being implemented in four countries: Indonesia, Malaysia, Philippines and Timor Leste.
Started in October 2011, IHP is a five-year programme, which will end in September 2016.
In Malaysia, IHP is being managed and implemented by PT Foundation as the Sub-Recipient (SR) of the grant. PTF is the most established community-based organization (CBO) and is a pioneer in working with the most at-risk populations, which also include sex workers, people living with HIV, and people using drugs.
The dynamic IHP Team at PT Foundation is comprised of the solution-focused and results-oriented individuals:
RAYMOND TAI, National Coordinator
FRANCIS OLIVER P. SISON, National Programme Manager
NOEL SOLOMON PONNIAH, National Training Manager
DANISHA TAHIR, Network Coordinator
JANE KASIM, National Monitoring and Evaluation Officer
KHARTINI SLAMAH, Transgender Program Officer
MOHD HANAFI, National Admin and Finance Manager
NIK MUHAMAD AMIN NIK ARIF, National Administration and Finance Officer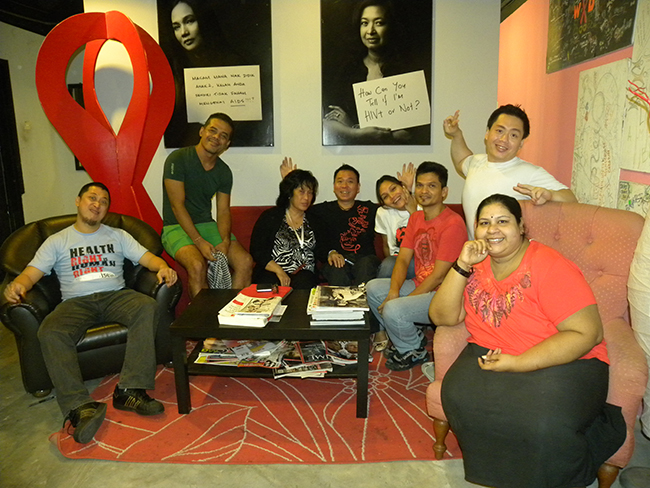 WHAT WE WANT TO ACHIEVE
IHP hopes to reduce the vulnerability to HIV and its impacts among the lives of MSM and TG. In order to achieve this, IHP aims to accomplish the following within the duration of the programme:
Develop and build the capacity of CBOs and networks to help improve the delivery of HIV and improve an enabling environment for MSM and TG;
Strengthen the capacity of healthcare providers to deliver MSM and TG-friendly services;
Improve the development and utilization of strategic information on MSM, TG, and HIV to help strengthen the national responses in the Islands of Southeast Asian nations; and
Promote the strategic use of ICT and media to effectively scale up the HIV response among MSM and TG.
HOW WE HELP THE MSM AND TG COMMUNITIES
IHP helps the MSM and TG communities in various ways, such as:
Mobilizing the MSM and TG Groups


First and foremost, IHP mobilizes the formal or informal groups of MSM and TGs to be a community-based organization. We introduce IHP to them, make them understand about their sexual orientation and gender identity, make them aware of what HIV is, as well as the HIV and AIDS situation in Malaysia, make them realize that they are vulnerable to the virus, understand their issues and make them understand about the benefits of coming together for a common cause.

Building their Capacities through Training


Once these groups decide to step up and join the program, they will be trained on areas that matter to them:

Sexual Orientation and Gender Identity (SOGI)
Leadership and Governance
Strategic Planning
Basic HIV and AIDS
Behaviour Change Communication
HIV Prevention and Care Continuum for Trainers
Most Significant Change
Area-Based Program Management Training
Resource Mobilization
Basic Networking and Advocacy
Advanced Networking and Advocacy

IHP provides above training programs to those groups who express interest that they want to make a difference in themselves, the community and the society – free of charge!

Forming a National Network of MSM and TG


Once IHP is completed in 2016, there should still be a platform to keep the MSM and TG communities going and fighting for their sexual health and rights. This is the reason why the Malaysia MSM and TG Network or myISEAN was conceptualized and formed in 2012. myISEAN envisions "A Malaysia where all MSM and TG are treated as equal members of society and have equal access to all health services."

Providing Technical Assistance in Improving their Organizational Performance


IHP provides coaching and mentoring to the CBOs in various areas: organizational diagnosis, strategic planning, and proposal preparation, among others towards better organizational performance.

Providing Financial Assistance


To help fuel the activities of the CBOs and keep their momentum towards achieving organizational growth and sustainability, IHP provides small grants to the CBOs through its CBO Support Grant facility. This facility is launched every semester. Three CBOs are entitled each semester to receive seed money from IHP. The Grant Assessment Panel, coming from various sectors, is engaged to help out in selecting the three grantees.Moreover, on an annual basis, IHP also opens up it's the Challenge Fund. This Fund is another grant facility which provides a bigger grant and encourages innovation in responding to HIV and AIDS.

Current available IHP grants and consulting positions

The CBO Support Grant (CSG). It allows CBOs to propose and implement small projects that will help them do their work. Projects could be as diverse as purchasing laptops/desktop computers; strategic planning; training/workshop; etc.

Download EOI for interested applicants to fill in, sign, scan and send back to PT Foundation

Documenting the Barriers to Full Civic Participation


MSM and TGs usually shy away from seeking medical help. This is due to the reported stigma and discrimination they may face in the healthcare setting. This, together with issues such as deprivation or difficulty securing and sustaining jobs, are some of the barriers experienced by these communities, especially TGs, in fully participating as equal members of the society. IHP is dedicated to document and communicate these barriers and advocate with stakeholders to address these issues.

Providing the Platform to Work Together towards an Improved Enabling Environment


As more community members become aware of their basic human rights (through IHP's SOGI Workshops and Training on Networking and Advocacy, and from other sources), the need to work better together is increasingly expressed.IHP's Multi-Stakeholder Forums provide national and state/city-wide platforms for discussions among the most at-risk populations, and between them and relevant stakeholders, such as the Government, religious and police authorities, among others.

Sensitizing Healthcare Providers about MSM and TG Issues through Training


The United Nations Development Programme (UNDP) in Bangkok is one of IHP's regional partners. UNDP developed "The Time Has Come", a training package for health care providers aimed at reducing stigma in healthcare settings. Said package was pilot tested in Indonesia and Philippines and is now being replicated in Malaysia through UN Malaysia. Hopefully, with the support of the Ministry of Health (MOH), all Government as well as private health care providers would benefit from this training to minimize stigma in hospitals and clinics.

Developing a National ICT Strategy to Scale Up Responses


Information and Communications Technology (ICT) is one of the channels identified by IHP to reach out to hard-to-reach populations, such as MSM and TG sex workers who hook up with customers online.IHP will develop ICT strategies using social media and mobile applications to reach them to help scale up HIV prevention responses and peer support systems.
HOW YOU CAN COLLABORATE
There are many ways how you can get involved in IHP's work. These are:
As a Donor
IHP provides financial assistance (Item #5 above) to the CBOs for their institutional development and project implementation. The IHP team at PTF has been managing small grants for more than two years to date. Your donation could help us top up the small grants we are providing or create a new funding window with budget sources from external donors.
As a Volunteer
There are many ways how you can offer your time through online and offline means.Once the national ICT strategy is set up, you can be one of the many online peer outreach workers (OnPOWERs). Of course, you have to spend a little more time gearing yourself up with knowledge and skills in doing outreach online.
As a Referrer
You can also help us by referring MSM and TG groups from all points of Malaysia who might be interested to make a difference by joining myISEAN.
As a Supplier
IHP implements a lot of activities and has varying needs of talents, services and even supplies.A lot of expertise is needed in IHP from organizational development, training, public speaking, proposal writing, fundraising, networking, advocacy, financial management, cooperative development, among others. We usually circulate calls for Expression of Interest (EOI) among our networks and through JobStreet once the need arises.However, you can also drop in your CV/resume to be considered in our active pool of experts and consultants for future consideration through email at ihp@ptfmalaysia.org and copy furnish noel@ptfmalaysia.org. Kindly indicate, "EOI for IHP's Consultant Pool Development" in the subject line.Secondly, IHP needs companies or organizations who provide catering, printing (T-Shirts, materials, etc.), hotels, training and meeting venues, among others. Most of the times, we do active search and often communicate with our trusted and preferred suppliers. However, there is no harm in trying new suppliers. If you are interested to be considered, send us your portfolio at ihp@ptfmalaysia.org and copy furnish isaac@ptfmalaysia.org. Kindly indicate, "EOI for IHP's Service Providers Pool Development" in the subject line.Lastly, we use a lot of supplies – A4 paper, printer ink cartridges, other office supplies and corporate giveaways. Be part of our suppliers by sending us your portfolio at ihp@ptfmalaysia.org and copy furnish hanafi@ptfmalaysia.org. Kindly indicate, "EOI for IHP's Suppliers Pool Development" in the subject line.
ANNOUNCEMENTS
HOW YOU CAN REACH US
7/C-1 Jalan Ipoh Kecil, off Jalan Raja Laut
50350 Kuala Lumpur, Malaysia
+603-4044-4611, Extension 16