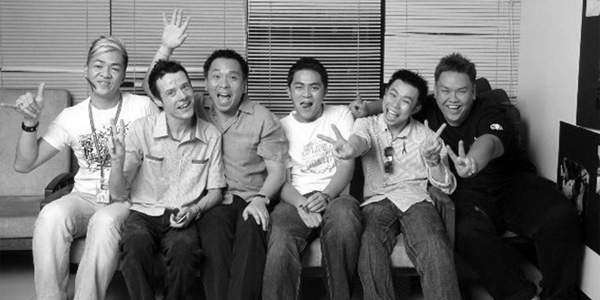 Who We Are
Pink Triangle Malaysia works with gay men and other MSM (Men who have sex with Men) in Malaysia to provide information, support and care service related to HIV and sexuality. We offer the facilities and services to enable gay men and MSM to make informed and responsible decisions in their own lives. We are non-discriminatory, non-judgemental and non-confrontational.
Pink Tirangle Malaysia was the first programme established by PT Foundation in 1987. Our first service was an HIV/AIDS and sexuality counseling hotline. We have since expanded our services to offer a fully integrated HIV/AIDS programme for gay men and other MSM in Malaysia. Our programme is tailored to suit the challenging environment for MSM in Malaysia and also deals with sexual orientation and identity issues.
The MSM Program runs a drop-in center, facilitates support/social group sessions, operate telephone counseling line, and performs outreach at MSM venues every week. With the help of over 200 community volunteers, in 2013 the MSM programme had the following achievements:
Over 1,300 clients tested at our anonymous and confidential Community Health Care Center
50,000 safer sex packs handed out through outreach activities
25,000 contact made through outreach and other services
Programs are continuously in need of your financial support. Without your support we cannot continue to improve our programs for the communities we serve. In contributing to PT Foundation you are ensuring our financial future for the long term. Support the MSM programme today through donating now!
What We Want To Achieve
To reduce HIV transmission through increased use of condoms and lubricants among MSM
To educate MSM on safer sex through specific training on risk assessment, safer sex negotiation skills and provision of information on HIV/AIDS
To improve MSM's access to voluntary counselling and testing (VCT) thereby allowing for early detection for MSM who are positive to seek antiretroviral care, and to educate MSM who are negative on how to stay negative
To provide a safe space for gay men and other MSM to obtain accurate information, couseling and social support so that they are able to make informed and responsible decisions on their sexual orientation and identity.
To reduce stigma and discrimination against gay men and other MSM by creating awareness and understaning to our stakeholders, the public, and the media.
How We Help The MSM community
PT in the MSM community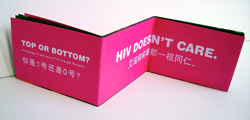 Peer outreach is an effective strategy to reach out to the MSM communities, in effort to reduce the HIV infection rates among this population.


Our outreach volunteers go to public and private spaces that are frequented by MSM to distribute safer sex kits, disseminate information, promote safer sex practices, and encourage them to use our services. The outreach is peer-to-peer, which enables our clients to feel at ease and comfortable speaking with our outreach volunteers, and enables us to address any concers or queries. During outreach, PT Foundation services such as HIV screening, telephone counseling and support sessions are introduced and promoted. We practice anonymous outreach, meaning we never take or give contact numbers as a part of professional ethics. In 2013, we distributed 50,000 safer sex kits in this way.
MSM community comes to PT
Through our outreach we make contact with thousands of community members and inform them about Pink Triangle Malaysia and our various services and programs we have to offer, with the hope that they will utilize our offerings. Our Drop- In Center is a safe space where clients can come to relax and be in the company of other community members. Clients also have full access to our resource center. We offer information for skill building, sexuality and gender, and general HIV/AIDS information. The center is open from Mondays to Fridays, 9am to 6pm.
Our social support groups are designed to empower and support gay men and other MSM in their lives. Here at Pink Triangle Malaysia, we understand that MSM in Malaysia face many difficult issues that we must address and discuss, so we provide platforms that offer a safe place to discuss these issues. We currently have a specific support group for MSM living with HIV: MSM POZ:
Counseling

Having someone to talk to who is non-judgmental is very important for our community. We offer many different types of para-counseling to cater to various clients' needs. All of our voluntary counselors have completed a training course which prepares them to be able to properly deal with the questions and concerns of the community. Our telephone counseling line operates Monday thru Friday, from 7:30pm – 9:30pm, at (03) 4044-5455 or (03) 4044-5466. All calls are anonymous and confidential.
We also offer anonymous HIV screening in our Voluntary Counseling Testing (VCT) service three times a week. We understand that the stress involved in getting tested for HIV. That's why we offer pre- and post- testing counseling to help ease the pressure. Call to book an appointment on (03) 4044-4611.
Discrimination
PT Foundation supports the MSM community by fighting against injustice and discrimination based on sexuality. We will look to support individual causes by working with legal aid centers and other human rights organizations. If you are or have in the past suffered from some kind of discrimination, please contact us at (03) 4044-4611.