WHO WE ARE:
The 2nd Chance program provides services dedicated to children with HIV or who are otherwise affected by the epidemic, for example, by having infected parents or guardians. Almost 150 children between the ages of 4 – 18 years are enrolled in the program. The children are provided with welfare assistance, health supplements, psycho-social support and tuition to mitigate some of the challenges they face in their daily lives.
Topics covered are presented in a way that is suitable according to age, 13 years being the dividing line between the groups that we run. Those aged 13 or above, for example, are taken through issues such as depression, because the discrimination and stigma they often come across can make them psychologically fragile and particularly vulnerable. We regularly organize sessions dealing with stigma and discrimination, and also how to accept and support affected family members or other HIV positive people in society.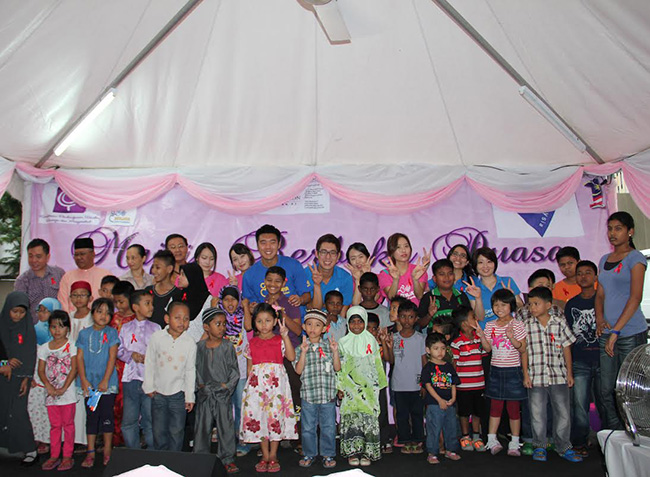 WHAT WE WANT TO ACHIEVE:
PT Foundation aims to improve the quality of life and well-being of up to 150 children (aged 4 – 18 years) living with and/or impacted by HIV and their parents or guardians. More specifically the program has defined the following objectives:
70% of households in the 2nd Chance Program have at least one caregiver who is more empowered to address the emotional and physical impact of HIV on their children's development.
All children indicate that they will complete Form 5 and do not drop out of school.
90% of children achieve 75% or higher in English.
100% of all HIV positive children adhere to medication.
75% of all children incorporate a healthy behavior into their lifestyle (exercise, better nutrition, stop drugs, sleep 8 hours, adherence to medications for other diseases aside from HIV).
PT Foundation's 2nd Chance program is generously funded by the Berjaya Cares Foundation.