Community Health Care Clinic (CHCC)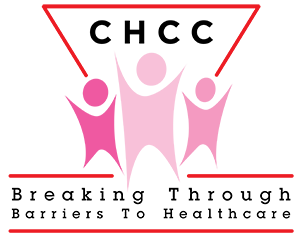 The CHCC is PT Foundation's Community Health Care Clinic. We provide much needed healthcare and support to the general public whilst maintaining our commitment to those most at risk of HIV/AIDS.
Set up in 2012, the CHCC provides anonymous & confidential HIV screening and counselling, telephone counselling, face to face counselling, and pre-test and post-test counselling.
Services:
At the CHCC we offer three main services:
Anonymous & Confidential HIV screening
Performed by trained volunteers, our anonymous HIV screening comes with pre-test and post-test counselling to help ease the pressure. Our services are friendly and non-judgmental and are completely anonymous. You do not need to give us your name or identity card / passport. You will get your results within the hour. If you are screened positive, we are able to provide comprehensive referrals to qualified hospitals and clinics for medical care. We also provide support and care to those who are tested positive via face-to-face counselling, telephone counselling and PT Foundations' positive living support groups.
For more information or to make an appointment click here, or watch this video to learn more about the Voluntary Counselling & Testing services.
Telephone Counselling (Monday to Friday, 7.30pm to 9.30pm only)
Since 1987, our volunteers have been providing information to the public on HIV/AIDS such as transmission, prevention, pre and post HIV antibody test, living with HIV/AIDS and dealing with sexuality issues. Callers have the benefit of remaining anonymous, so if you have any questions or concerns about anything feel free to contact us.
Our telephone counselors are on duty Monday to Friday, from 7.30pm to 9.30pm, except on public holidays.
For more information click here or call (03) 4044-5455
Face to Face Counselling
Having someone to talk to about your concerns is very important to maintain your well-being and having a balanced perspective. Whatever your concern and topic of interest, our trained counselors are there to help, comfort, educate and, most importantly, listen. Our counsellors are professionally trained in counselling. They are friendly, non-judgmental and aim to provide a safe space for you to communicate freely.
This service is by appointment only.
For more information click here or call 03-4151 3611
The only way to know your HIV status is to have an HIV Test.
Early diagnosis is crucial in preventing life-threatening health conditions and combating the spread of HIV. Knowing your status will allow you to take steps to protect your health and the health of others. Everyone who is sexually active should get tested, particularly if you have had multiple sexual partners or if you have never been tested before.
Given the rise in sexually transmitted HIV in Malaysia there has never been a more important time to KNOW YOUR HIV STATUS.
Location
no.2 level, 1,
Jalan Haji Salleh, Sentul,
51100 Kuala Lumpur, Federal Territory of Kuala Lumpur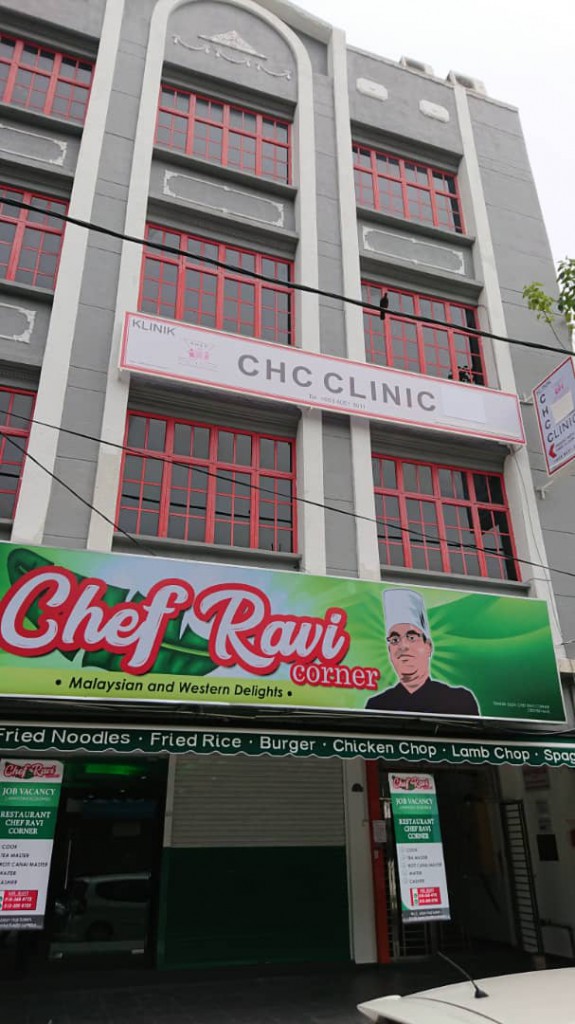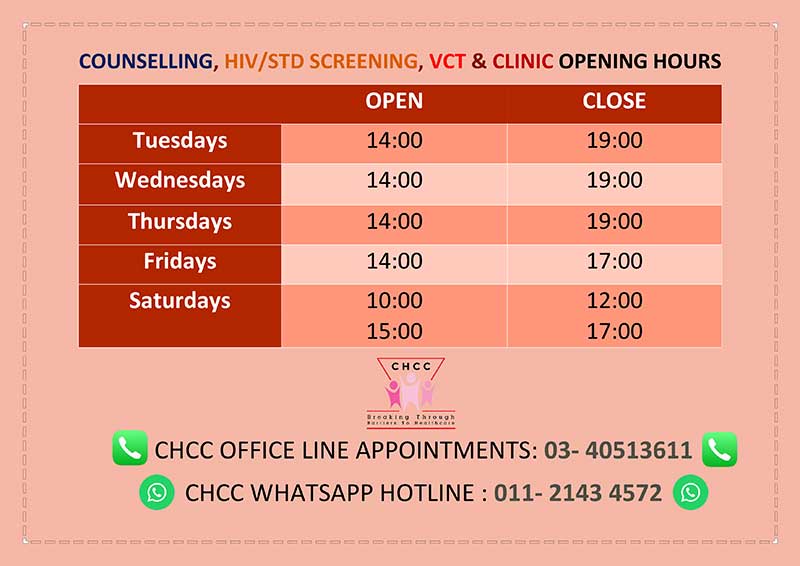 CHCC email: chcc@ptfmalaysia.org
CHCC Facebook link: https://www.facebook.com/CommunityHealthCareCentre/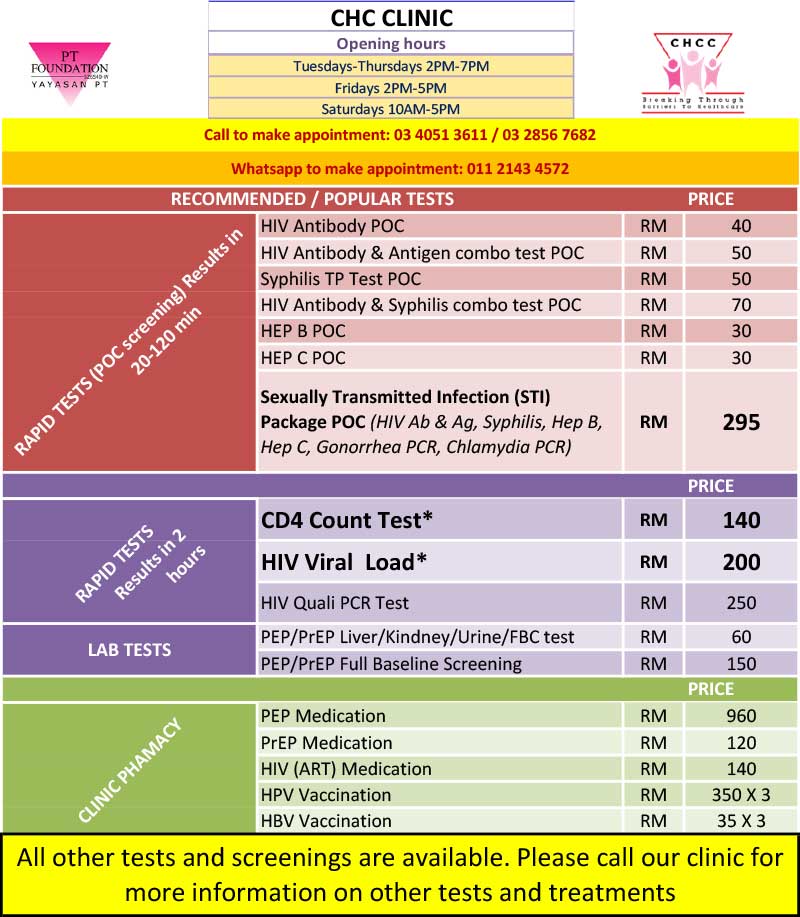 It takes more than just testing to keep you and your loved ones safe.
It is important to know about HIV and other STIs in order to prevent yourself and others getting infected. On this website we offer extensive HIV information, prevention tips and other sexual health information
The CHCC is only possible due to a committed and well trained team of volunteers.Twice a year we offer extensive training for those interested in giving back to the community.
If you are interested in becoming part of our team or just learning more click here for the most up to date information.