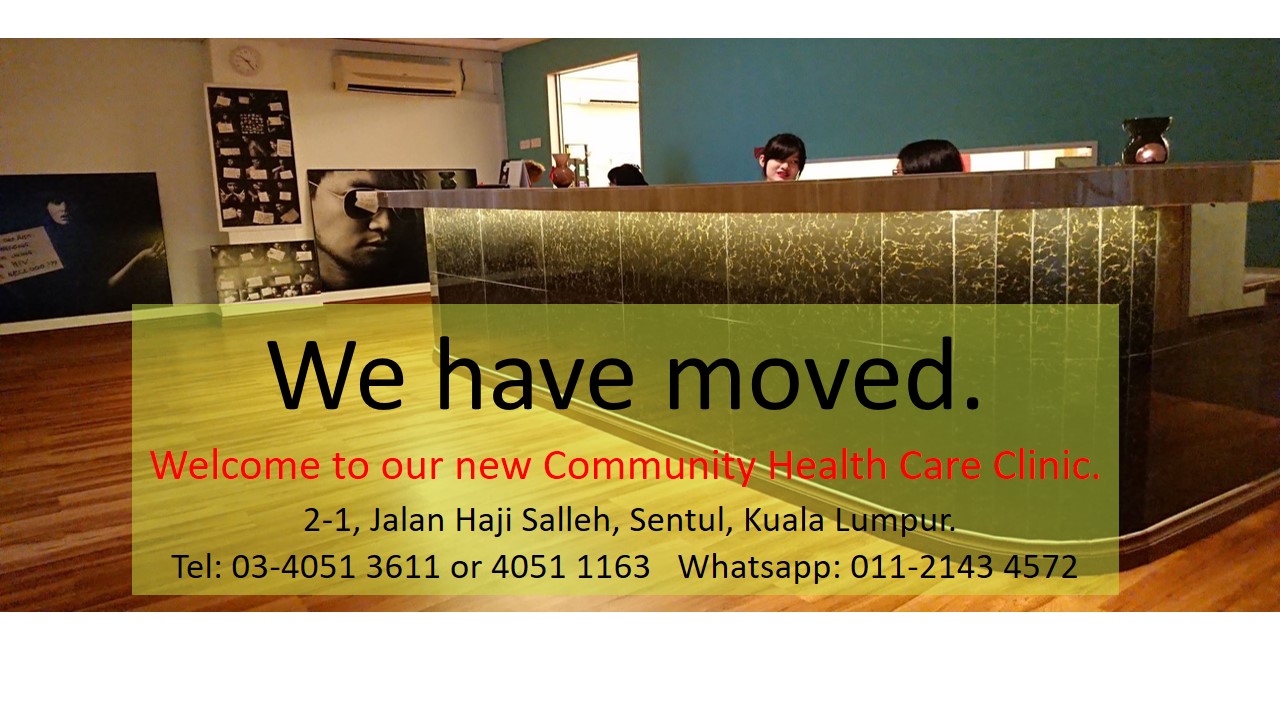 We have upgraded our Community Health Care Centre into a larger and improved Community Health Care Clinic since July 2018. The new Community Health Care Clinic is now situated in 2-1, Jalan Haji Salleh, Sentul, Kuala Lumpur. Please call 03-4051 3611/03-4051 1163 to make an appointment; or 03-4044 4611 for any further enquiries.
LOCATION
Operating Hours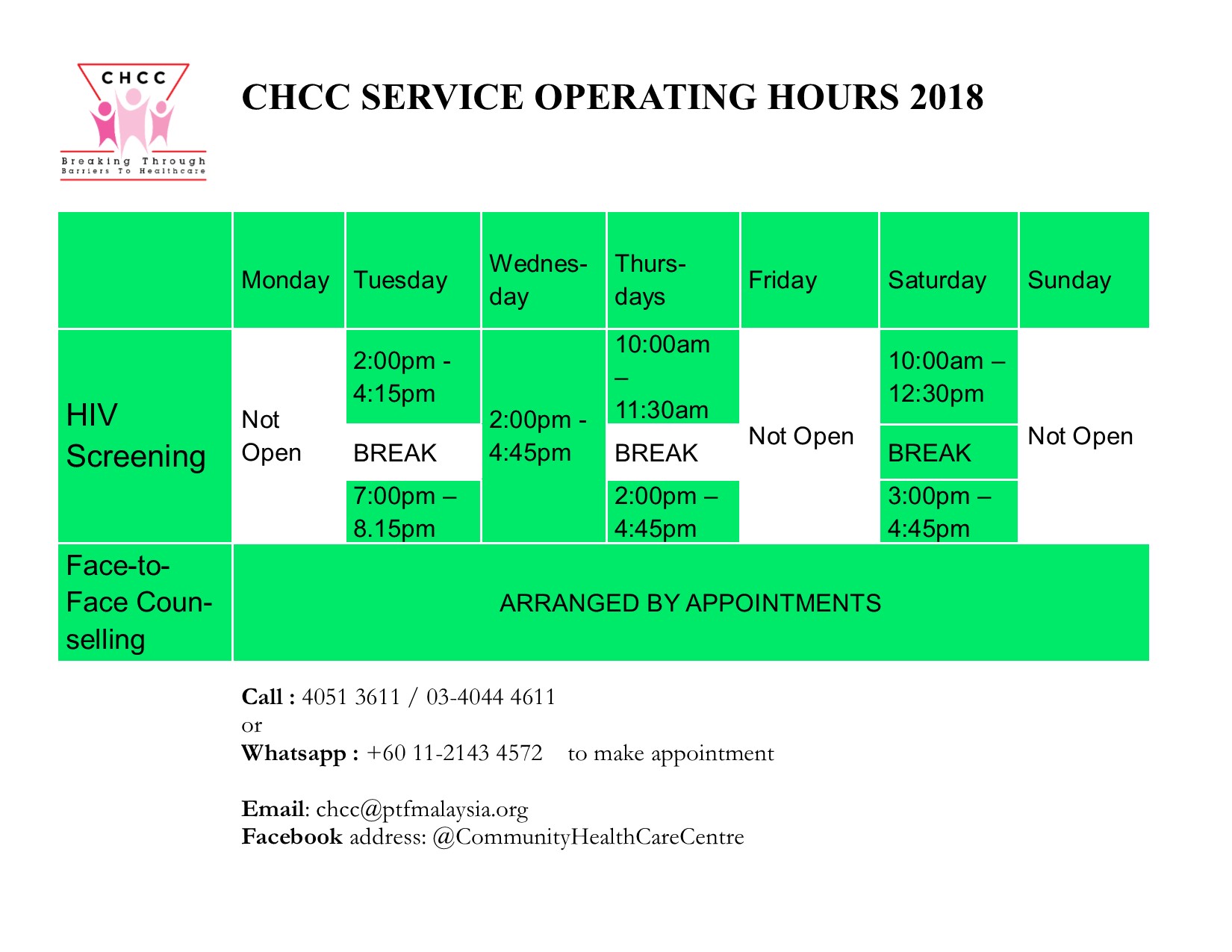 What We Do
PT Foundation strives to be the leading community-based organization in Malaysia working with key affected populations on HIV and AIDS, gender identity and sexual health, providing information, advocacy, HIV prevention, care and support services.
PT Foundation works with key affected populations: sex workers, transgender community, men-who-have-sex-with-men, people using drugs and people living with HIV. We include the family and partners of people living with HIV and children of the key affected populations in our services.
PT Foundation has also developed specific programs targeting the most urgent needs of the communities we serve:
Please help us maintain the services at Community Healthcare Centre